Did You Know This About Winter Weather?
February 01, 2023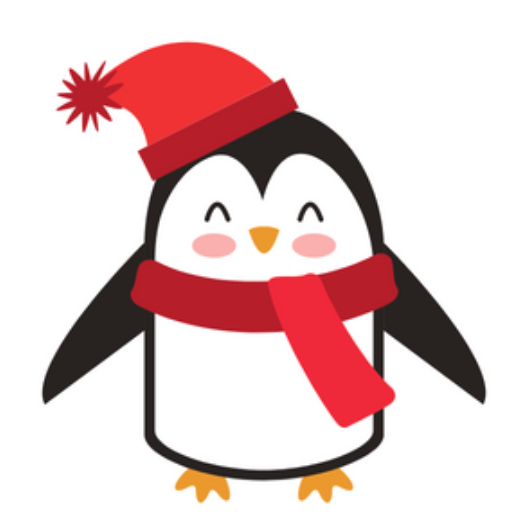 Take a moment to ponder this…
You Cannot Have Winter Without Water.
It's true! Ice (aka frozen water) is a defining factor no matter your region. From cooler air streams to icicles to snowmaggedon, Water and Winter go hand-in-hand.
Unfortunately, with this also comes dehydration, icy roads, frozen pipes, and electrical outages. It's important that we weather winter wisely and simply shivering our way through it will not be satisfactory.
Tips for Weathering Winter Wisely
Let's start with dehydration. In the winter, dry air is your greatest enemy. Unfortunately, we mainly experience dryness from our home heating units. The dry winter air does not only impact your daily hydration but can also have a tremendous impact on your overall health, airways, and sinus. The internal dryness caused by the cold winter air and home heating can result in infection, irritation, eye irritation, nosebleeds, and increased stress.
Hydration Tips
Keep a water bottle handy (flavor with lemons!).

Drink warm water and honey while waking up in the morning.

Install and use humidifiers in each bedroom.

Incorporate water-heavy fruits and veggies into your winter diet (such as apples, grapes, and celery).

Avoid heavily caffeinated drinks that quickly dehydrate you.
Now, let's discuss a snowmaggedon. We know that ice storms and blizzards are common during the harshest winter months. What is less common is a home and family being prepared with a Home Preparedness Kit. During winter storms, it is common to experience electrical outages for prolonged periods of time. The quick answer is never to "make a store run" during any sort of inclement weather. Therefore, keeping a kit prepped will help reduce overall stress and keep you entertained and cozy until our wonderful work teams are able to restore energy and water in a safe manner.
Home Preparedness Kit
WATER

Food

Battery-Powered Radio

Flashlight

First Aid Kit

Whistle

Manual Can Opener

Manual Wine Opener

Duct Tape

Plastic Bags and Ties

Extra Batteries
Frozen pipe prevention is crucial during the winter months. Water is considered the most destructive substance on any material, and unfortunately a small leak can lead to a big payment. Winterizing your pipes (mainly your exterior pipes) is a homeowner non-negotiable during the winter season. Help your home weather winter with these tips.
Frozen Pipe Prevention Tips
Keep your garage doors closed as much as possible.

Should an outage occur, let the faucets drip slowly.

Open all interior doors to allow for better heat circulation (and bathroom cabinet doors at night).

At a minimum, keep your interior temperature around 55 degrees Fahrenheit and be sure to stay consistent.
Too many times have we turned on the news to see traffic jams caused by snow and ice. Winter driving is a stress all on its own, but when you are stuck on the side of the road, it can become a matter of life and death. Unfortunately, many things can cause anyone to end up on the side of the road during winter. Therefore, keep a Car Preparedness Kit ready to go and be prepared for the unexpected.
Car Preparedness Kit
WATER

Snacks

Windshield Scraper

Flashlight

Extra Batteries

Blankets

Sunscreen

Hand-warmers

Extra Chargers
We hope these tips help you weather winter wisely! Stay safe and warm!

Article Sources
https://www.heart.org/en/news/2019/12/19/are-you-drinking-enough-water-during-winter-months
https://www.southernliving.com/syndication/cranberry-key-lime-punch
https://www.cdc.gov/disasters/winter/beforestorm/preparehome.html
https://www.redcross.org/get-help/how-to-prepare-for-emergencies/types-of-emergencies/winter-storm.html
https://www.cdc.gov/disasters/hurricanes/before.html
https://www.weather.gov/wrn/hurricane-preparedness
https://www.redcross.org/get-help/how-to-prepare-for-emergencies/types-of-emergencies/winter-storm/frozen-pipes.html
https://www.fox4news.com/news/no-power-heres-how-to-deal-with-frozen-pipes
https://archive.epa.gov/pesticides/news/web/html/winterize-home.html
Learn More Here!
Other Resources
https://www.superprepper.com/winter-survival-getting-drinkable-water/
https://www.epa.gov/ground-water-and-drinking-water/emergency-disinfection-drinking-water
https://food.ndtv.com/food-drinks/winter-is-coming-do-you-still-need-8-10-glasses-of-water-every-day-1768936
https://seagrant.umn.edu/programs/recreation-and-water-safety-program/hypothermia
https://www.healthline.com/health/dry-air
http://www.springair.com/using-humidifier-winter-sleep/
https://kidscountryinc.com/2016/04/19/8-tips-keeping-kids-healthy-winter/


For Kids